A country of diverse landscapes, rich culture, and a fascinating history, India has an extensive railway network, which is among the largest in the world. From the snow-capped peaks of the Himalayas to the palm-fringed beaches of the south, there are countless picturesque train journeys that will take you on an unforgettable adventure through the country.
Whether you are a train enthusiast, a nature lover, or a traveler looking to experience India's unique charm and natural diversity, there is a train journey for everyone.
So, in this article, we explore some of the most picturesque train journeys to take in India and discover the breathtaking scenery, fascinating culture, and awe-inspiring landmarks that await you along the way. Happy travels!
---
Kalka Shimla Toy Train: A marvel of engineering and a testament to the rich history of India's railways, this narrow-gauge railway line, also known as the "Toy Train", connects the towns of Kalka and Shimla in the Himalayan foothills. The railway line is famous for its breathtaking views of the Himalayan range, making it a popular destination for tourists from all over the world.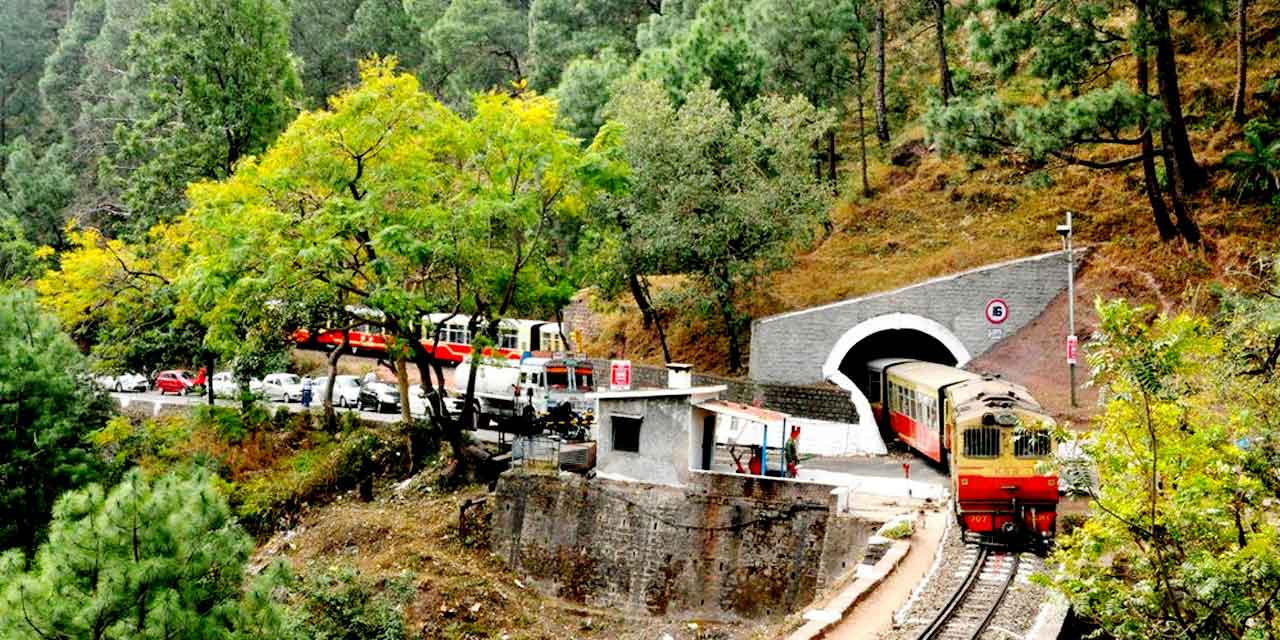 ---
The Darjeeling Himalayan Railway: The Darjeeling Himalayan Railway, also known as the "Toy Train of Darjeeling," is another marvel of Indian railway engineering. This narrow-gauge railway line connects the town of Siliguri to Darjeeling, a popular hill station in the Himalayan foothills. Click below link for more details on train schedule and bookings
https://indianrailways.gov.in/railwayboard/view_section.jsp?lang=0&id=0,1,304,366,535,958
---
Kashmir Valley Railway: The Kashmir Valley Railway is a breathtaking train journey that takes you through the stunning landscapes of the Kashmir Valley. The railway line runs from the town of Jammu to the city of Srinagar, passing through scenic valleys, dense forests, and snow-capped mountains along the way.
---
Desert Queen: The Desert Queen is a train journey that takes you through the heart of the Thar Desert, one of the most arid regions in India. The train journey runs from the city of Jodhpur to Jaisalmer, a popular tourist destination in Rajasthan. The route is famous for its stunning desert landscapes, including sand dunes, oasis villages, and ancient forts.